Every year, Technovation invites teams of girls around the world to learn and apply the skills needed to solve real-world problems through technology.
Join us.
Change the world together
Technology is changing the world.
Support for Alzheimers' patients, domestic violence, climate change, the impact of COVID-19 — these are just a few  problems 1,700 Technovation Girls teams around the world tackled in 2021.
You can join them.
Our global community of students, mentors, ambassadors, parents and judges are curious, creative, and determined to change the world using technology. Most join with no previous tech experience.
Learn how to code a mobile app that solves a problem you care about – or support a team that does. 
Live Online Classes
Join us online to get extra support this season as you work on your Technovation Girls project!
We have classes for students as well as sessions for mentors.
Program Updates
We are excited to announce that Technovation Girls is expanding! We are proud to announce a new Beginner Division, open to girls as young as 8 years of age, and to announce a new technology option—teams will now be able to create AI projects or mobile apps.
Learn more about our new division and curriculum updates, and stay tuned for more information soon!
Technovation Changes Students' Lives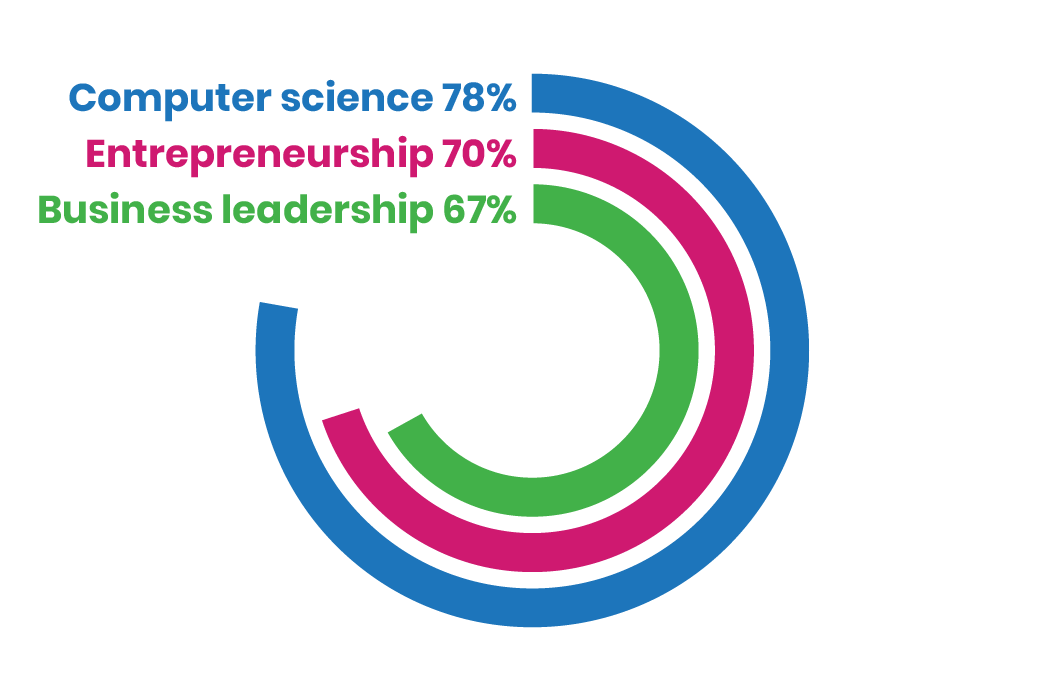 After participating in Technovation Girls ....
Students express a greater interest in technology and leadership after participating in our program, and 58% of our alumni enroll in more computer science courses after Technovation.
That's not all – alumni go on to start their own businesses, present at prestigious events, meet world leaders, and even return to support the next cohorts of Technovation Girls. 
Technovation Girls is just the beginning.
Since 2010, more than 34,000 girls from 100+ countries have created apps to solve community problems. With the help of volunteer mentors, they've produced mobile app startups that have helped address problems in local and global communities the world over. And while each year more and more teams take up the challenge, we know that there are always more problems to solve … and that there are people from every part of the world ready to solve them.
Join Technovation Girls today